Apps that Can Help People on the Go
You should always equip yourselves with mobile apps that you can use wherever you go. Looking at your Huawei phone right now, which ones actually add value to your priorities? Knowing the apps that you need can help you manage your life and give you a better perspective especially if you are someone who is always on the go. An ADNOC Dist app will help you pay for the oil that runs your vehicle. What additional apps do you need?
Apps that Can Help People Like You Who are on the Go
Payment assistance apps
If you are indeed on the go, the first app that you can put on your mobile phone is a payment assistance app. This app is created to help mobile users pay for utilities without the need for actual cash. You just need the app and it will give you directions on how to pay for items or utilities. An example of this app is the ADNOC Dist app. It is a new app that helps you pay for fuel using your mobile device. You do not need cash in your pocket to get gas for your vehicles. You only have to top up your ADNOC wallet and you are good to go. By using the ADNOC Dist, you can also get additional rewards and even order LPG cylinders.
Navigation
For those people who are always in their cars because of travel or work, you will need navigation apps to help you determine the best routes to reach your destination. You can download these apps on your device to save you time in driving through traffic and guessing where to go next. Navigation apps right now are very accurate. Some apps even point you to the lane that you should take to go to your destination. Explore the navigation apps that are available for your smartphone and see the interfaces of each one. Check the best one that suits your preference and liking.
Calendars
To manage your daily, weekly, and monthly goals, you need calendar apps that can be controlled and set up based on the arrangement that you want them to be. Although there are calendar apps that are already installed on your mobile device, it is also good to check some other calendar apps that are available right now. These apps can be more aesthetically appealing and have more options compared to your phone's default calendar app.
Stress
People like you who are on the can often forget about your mental and emotional well-being. You may be so consumed with the goals that you have set before you that you tend to push yourself every day without realizing that you are already stressed. From time to time, you also have to be self-aware that you are accumulating stress in your mind and body. You need to take a breather and help yourself realign to your actual goals and priorities in life. There are apps available that can help you sleep better, give you a calm mind, and give you meditation steps to manage your stress.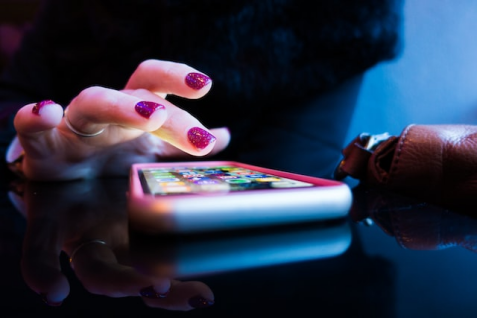 Conclusion
In this day and age, all your movements must be precise. Every move that you do can make or break the goals that you have set for yourself. With this in mind, your mobile apps can help you navigate your life especially if you are someone who is always on the go. So, search for anADNOC Dist huawei appgallery and utilize them in your mobile arsenal so that you are equipped to manage your finances. Ease your stress through apps that can help you realign your goal, and focus on things that you care about by looking at schedules and calendars.