How to Maximize Your Huawei Phone Features
When it comes to smartphones, Huawei offers a lot of features that users can maximize. A big bulk of Huawei phone owners mostly use their smartphones to call people, answer emails, and text the individuals that they care about. But do you know that there are a lot more features that you can discover and utilize? Let's see the ways below.
Huawei Phone Features That You Should Maximize
Use the camera
Huawei phones are very well known when it comes to great camera lenses. These phones take such great photos that people can use the images taken for high-quality printing on paper. But most people are not aware of this fact. Huawei smartphone owners must maximize their smartphones by taking more photos of themselves and their environment. You can use your printer to have a nice photo print of the images taken on your smartphone. You can also go to shops if you do not have any hardware that can print your photos.
Always On Mode
Another feature of the Huawei smartphone that many people are not aware of is the always-on mode. Have you had a problem before when you want your smartphone to stay lit even if you are not touching the screen or doing anything on it? Examples of cases wherein you want to keep the screen on ready mode is when you are reading or watching videos. To keep your smartphone light on, you can choose this option by going to the settings, then to the screen lock and passwords. Here, you can pick the Always display mode. For some phone models, you can even choose the time of the day when you turn it on schedule.
Download apps to shop online
One of the best features of Huawei smartphones is their quickness to load apps. The smoothness of the interface makes the overall experience of using the app more enjoyable and appealing. This is especially true for e-commerce platforms. Some online stores are buggy. They cannot even load properly on smartphones. But when it comes to Huawei phones, these apps load smoothly and respond accordingly. You can swipe up and down and go from one online store to the next without any problem with the screen display, loading, and transaction continuity. One app that works best with Huawei is Noon. It is an online shopping platform for high-quality fashion items. The shop looks nice and it is easy to set orders in the store. To know how to download noon shopping Huawei, you should use the link.
Open the apps using your scribble
Another awesome feature that new Huawei smartphones have is the scribble on the display option. With this feature, you can assign a specific app or game on a scribble that you actually made for it. Then, to access it, you just have to draw the symbol by tapping on the screen of the smartphone. This feature is very convenient because of the easiness of access. You just have to draw a scribble on the screen and your app will then load in seconds.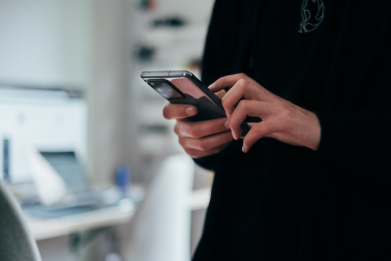 Conclusion
Your Huawei smartphone is very powerful. It has a lot of features that other smartphones do not even have. You just have to get to know the phone that you have, explore the features, and make sure that you maximize these options. Knowing how to download noon shopping is just the tip of the iceberg. Go back to the suggestions listed above and follow the steps provided to enjoy the features of your phone.